PLEASE HIRE ME SO THAT I CAN EARN FUNDS FOR MY PHD!
Gofundme: http://www.gofundme.com/FundJendayiKalifa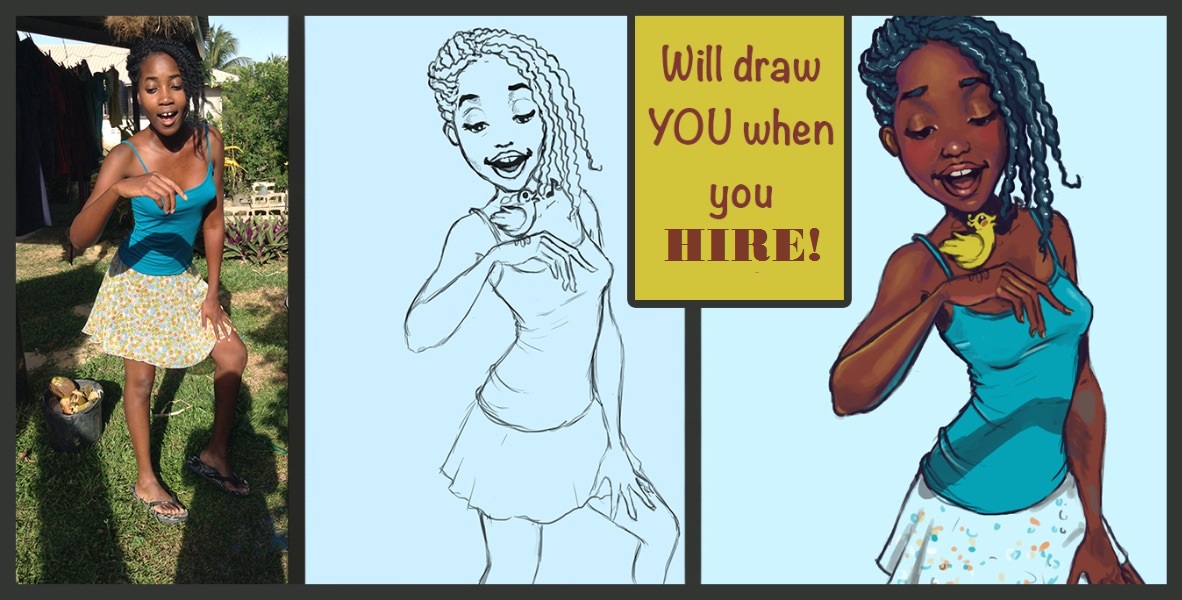 Cost per year of study is £20,000 for tuition.  The degree is 3years.  The above sum is what I'm trying to raise in the first instance.

I'm a Caribbean psychologist and artist with dreams of using research to create literature, film, toys and information and communication technology applications to help children to express themselves, see the beauty in their identities and to believe in themselves to achieve. In 2015 there still aren't enough research, stories, media, toys and other products focused on developing the capacity of a diverse group of children: from different cultural, national, ability, socioeconomic, ethnic, sex, etc. backgrounds. I know that I'm capable of helping to change that and I'd really appreciate your help. My current aim comes in 2 parts:
1. Do research focusing on how social media, art, technology, literature and toys can be best used in educational settings to encourage and train children to better express their views, become entrepreneurs, and succeed in academics.  I've been accepted to do my PhD at Cambridge University's Education department, with prospective supervisor Prof. Pauline Rose, to this end. (acceptance letter below)
2. Following that research, I'd like to actively partake in creating and improving educational social media and technology. I'd also plan to devote my time to ensuring that children from different socioeconomic, abled, ethnic, cultural, and other backgrounds have exposure to stories, toys, media, and other products that portray them in a positive light.
I have worked hard at applying for scholarships and trying to secure funds to do my PhD later this year, but it has been very competitive and thus far I've been unable to get the funds I need to start the program. I'm committed to my dream though of using my all to help create opportunities and do research for children. I can't afford to give up. I'd therefore really appreciate your help in getting me started! Please hire me to draw you, a friend, a loved one, or a character you imagined so that I can earn the funds I need for my first year.  Send me a message describing what you'd like done, and I will create for you. If you can't hire me, please share widely to others who might be able to!
Illustrations:
400TT/40 pounds= face portrait of person/character of your choice(illustration will not be shared)
Anything else: message me and we can discuss 🙂
FB:  https://www.facebook.com/Kalifa.Damani.JRA
Thanks again!! ^_^